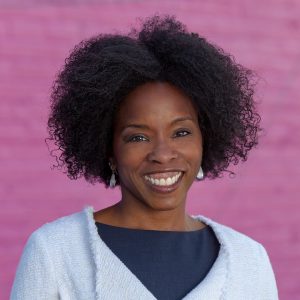 Akasha Absher is the President of Syntrinsic Investment Counsel, a national investment consulting firm exclusively focused on foundations, endowments, and nonprofit organizations and philanthropic private clients. Akasha leads the firm's efforts to provide investment advice and strategic consulting.
Akasha's background includes investment consulting, investment banking, fixed income trading, risk management and nonprofit leadership. Prior to joining Syntrinsic, she spent many years as a portfolio manager and research analyst at Lucidus Capital Partners and Caxton Associates. Prior, she was VP and senior publishing analyst at JP Morgan.
Akasha earned her BA in Finance from Clark Atlanta University and her MBA from the Ross Business School at the University of Michigan. In 2017 and 2018, Akasha was awarded DBJ's Who's Who in Impact Investing in the Rocky Mountain Region. In 2020, Akasha was named one of the Top 25 Most Powerful Women in Colorado by the Colorado Women's Chamber and in 2021 a Woman of Distinction by the Colorado Girl Scouts.
A dedicated community volunteer, Akasha serves on the board of the Denver Metro Chamber Leadership Foundation, the Board of Pinnacol Assurance, the Board of Colorado Charter Facility Solutions, and the Advisory Board of the CLIMBER Loan Fund. Previously, Akasha was a board member of the Prosperity Denver Fund, Florence Crittenton, past co-chair of the Women's Foundation of Colorado's Power of Extended Philanthropy Club, and Rose Community Foundation's Professional Advisors Council.