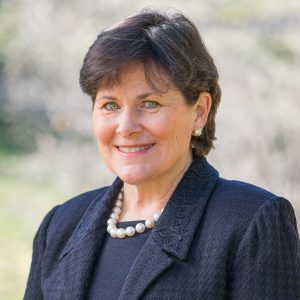 Anne is a candid and energetic global communications guru who loves to solve real business problems. She founded Westmeath in 2010 after leading communications programs and teams for multiple Fortune 500 companies over the course of 30 years.
Anne led large communications and marketing programs at Sara Lee Corporation, IBM, Polaroid, DuPont, Western Union, SAP and CH2M and has worked in the U.S., Europe and Asia. She also served as an embedded chief communications officer for CH2M Hill (now Jacobs) and Danone North America. She's especially knowledgeable about technology, financial services and consumer packaged goods.
Anne works closely with CEOs and is an expert in brand/reputation management, issues and crisis management, employee and executive messaging and media relations. She started Westmeath because she saw an opportunity to revolutionize the traditional agency model. Under the Westmeath umbrella, Anne taps into a hand-picked, global network of experts to deliver premier communication services without unnecessary overhead or cumbersome processes.
Since starting Westmeath, Anne has introduced a variety of communications programs and frameworks to raise the bar in business communications standards – Speakers' Corner®, Seanachai®, the CCO-CMO Roundtable, the Rocky Mountain Performance Barometer and the Thread Summit.
Anne earned a bachelor of arts degree in journalism from Michigan State University and has completed executive education programs at The Wharton School at the University of Pennsylvania and at INSEAD, Fontainebleau. She lives in Colorado and enjoys tennis, golf, biking and skiing. She is a dual citizen (U.S. and Ireland) and continues to travel the globe.