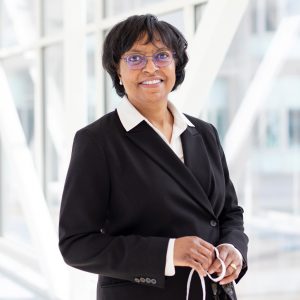 Jandel Allen-Davis, MD, is the President and CEO of Craig Hospital in Denver, Colorado, a world-renowned rehabilitation hospital that exclusively specializes in the neuro- rehabilitation and research of patients with spinal cord and traumatic brain injuries.
Dr. Allen-Davis is board certified in obstetrics and gynecology and was in active practice for 25 years. A graduate of Dartmouth College and Dartmouth Medical School, Dr. Allen-Davis completed her residency at Thomas Jefferson University Hospital in Philadelphia. Following her training, she spent four years in the Indian Health Service in Tuba City, Arizona prior to moving to Colorado.
Dr. Allen-Davis is an active participant in the community and currently serves on the boards of Dartmouth Geisel Medical School, Denver Botanic Gardens, the Denver Metro Chamber of Commerce, National Jewish Health, Colorado Thrives, the Colorado Hospital Association, the Denver Branch of the Federal Reserve; and serves as a Commissioner on the Colorado State Economic Development Commission.