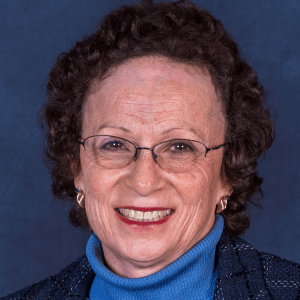 Ms. Tietjen is the President and CEO of Technically Speaking, Inc. An electrical engineer, she has spent more than 45 years in the electric utility industry providing planning consulting services and serving as an expert witness.
An author of ten books and a national speaker, Tietjen is the co-author of the award-winning and bestselling books Her Story: A Timeline of the Women Who Changed America and Hollywood: Her Story, An Illustrated History of Women and the Movies. She is the series editor for Springer's Women in Engineering and Science series and has written two volumes for the series. Her professional focus today is as a worldwide advocate for telling women's stories and writing women into history.
Tietjen has received numerous awards and honors and has been inducted into the Colorado Women's Hall of Fame and the Colorado Authors' Hall of Fame. She has been a member of the Board of Directors for Georgia Transmission Corporation of Tucker, Georgia since 1997 and served as an outside director for Merrick & Company of Greenwood Village, Colorado for eleven years.
Tietjen graduated from the University of Virginia with a B.S. in Applied Mathematics (minor in Electrical Engineering) and received her M.B.A. from the University of North Carolina – Charlotte. She is a registered professional engineer in Colorado.