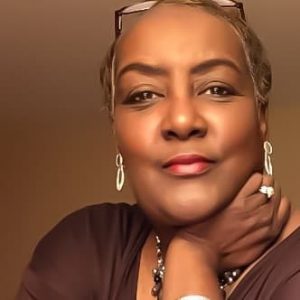 "I am a people advocate. As the CEO/Principal Advisor for the WEBB Advisory Group, I am obsessed with ensuring that all people live lives that are inclusive, supported and empowered."
Yolanda Webb is an accomplished professional with a remarkably diverse background and experience. Currently she serves as Director for the Office of Adult, Aging and Disability Services for the Colorado Department of Human Services. In this role she oversees services and supports for those with disabilities, vulnerable and at-risk adults, and veterans living in our Veterans Community Living Centers.
Yolanda is also the CEO and Principal Advisor for the WEBB Advisory Group, LLC, a national minority, women owned consulting group providing executive coaching, leadership development, executive compensation, organizational strategy, human resource consulting, and equity, diversity and inclusion strategies that work.
Known as, "The People Whisperer," Yolanda's more than 30 years of experience understanding the foundations of human behavior has led to significant results in business growth and the crucial conversations that stabilize workforces, improve retention and staff performance.
She is a recognized authority in the areas of inclusion, diversity, and bias. As a policy expert, she has lent her voice towards issues impacting marginalized and underserved communities. She is known for helping turn around organizations facing issues of racial bias, charges of discrimination and the miscommunication caused by cultural incompetency.
A graduate of the HBCU Tennessee State University in Nashville, TN, Yolanda has served in several critical senior executive leadership roles across the nation.
Yolanda obtained a Master of Arts in Humanities (with a Theology concentration) from Xavier University in Cincinnati, Ohio. She is actively engaged in the community serving on several non-profit boards.
Yolanda is the mother of two adult children and has two grandchildren. She is an avid photographer (fashion/beauty and landscape photography), world traveler to many countries annually, and an advocate and philanthropist of social justice and humanitarian causes around the world.