Dear Members of the Women's Forum of Colorado,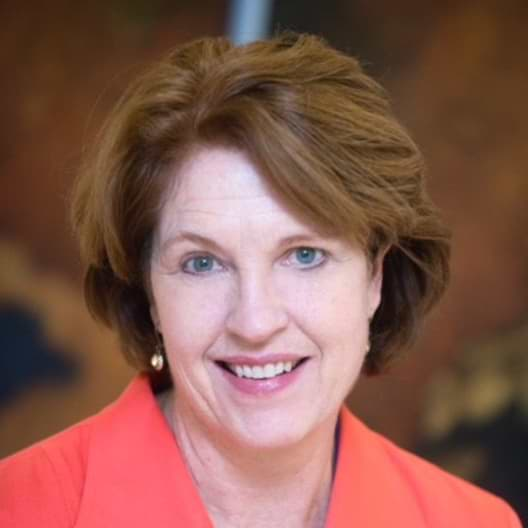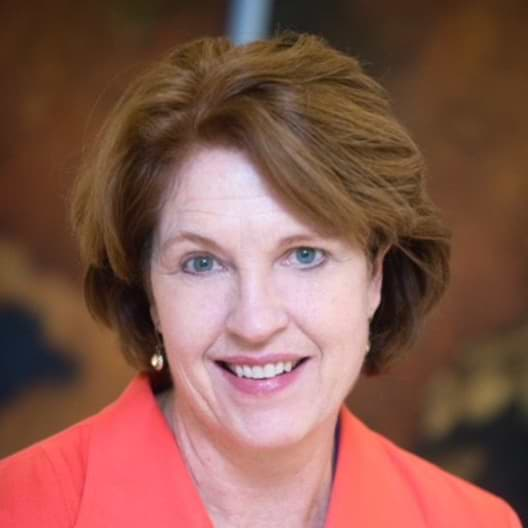 On this snowy March day, being isolated in my home feels very different than the way I have experienced other snow days, when I have been relieved to be in the quiet of my home and away from the bustle and pace of my work and community life. Being isolated because of COVID-19 and not knowing when the sunset on this disease will occur makes an otherwise cozy day at home quite unsettling.
In our ever-changing global public health crisis, we are called upon to change behaviors in myriad ways. One of the things that can remain constant is our connection to friends, family and community. I write today to invite you to refresh your thinking and level of activity with a community that perhaps has in the past, and certainly has potential to be, a meaningful resource in your life. The Women's Forum of Colorado can be a place for friendship, learning, giving back, mutual support, and connection to an international community of achieving women who are making a difference in 33 nations on six continents worldwide.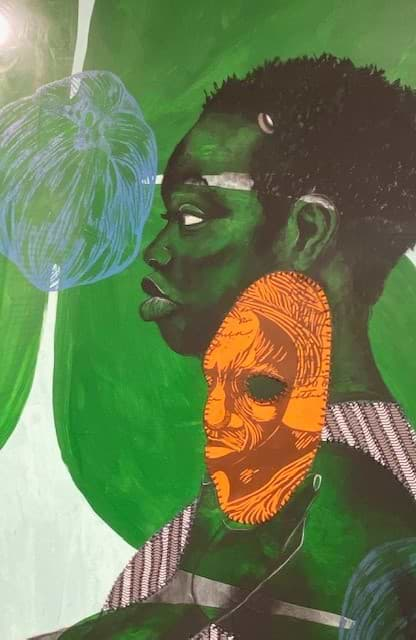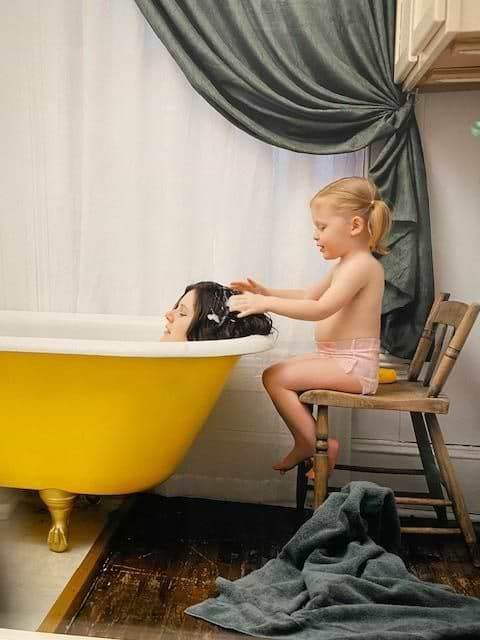 I also wanted to share with you a great experience I had early this month when I traveled to Washington D.C. (pictures above and below) and took advantage of some International Women's Day activities, visiting the Smithsonian Museum of American History, the National Museum of Women in the Arts, and the Kennedy Center for Performing Arts, where I saw a female comedians' show featuring six women including Margaret Cho.
It was exhilarating to be in our nation's capital during this weekend of intergenerational and multicultural celebration. It occurred to me that a trip like that could be a shared experience for our Women's Forum of Colorado, taking some of our programming on the road. Perhaps by next March, we will be back in travel mode with COVID-19 well under control.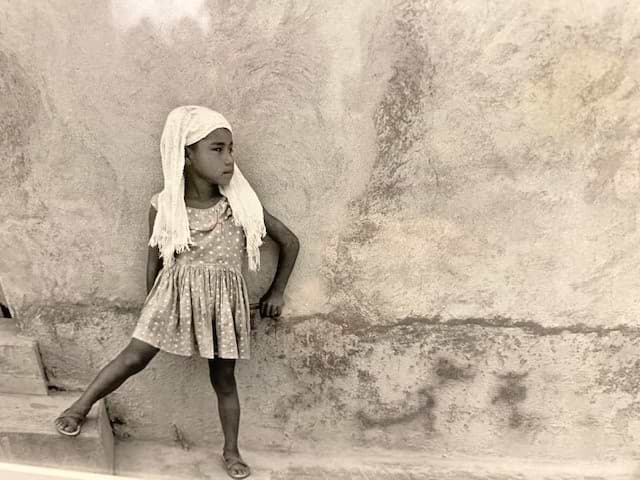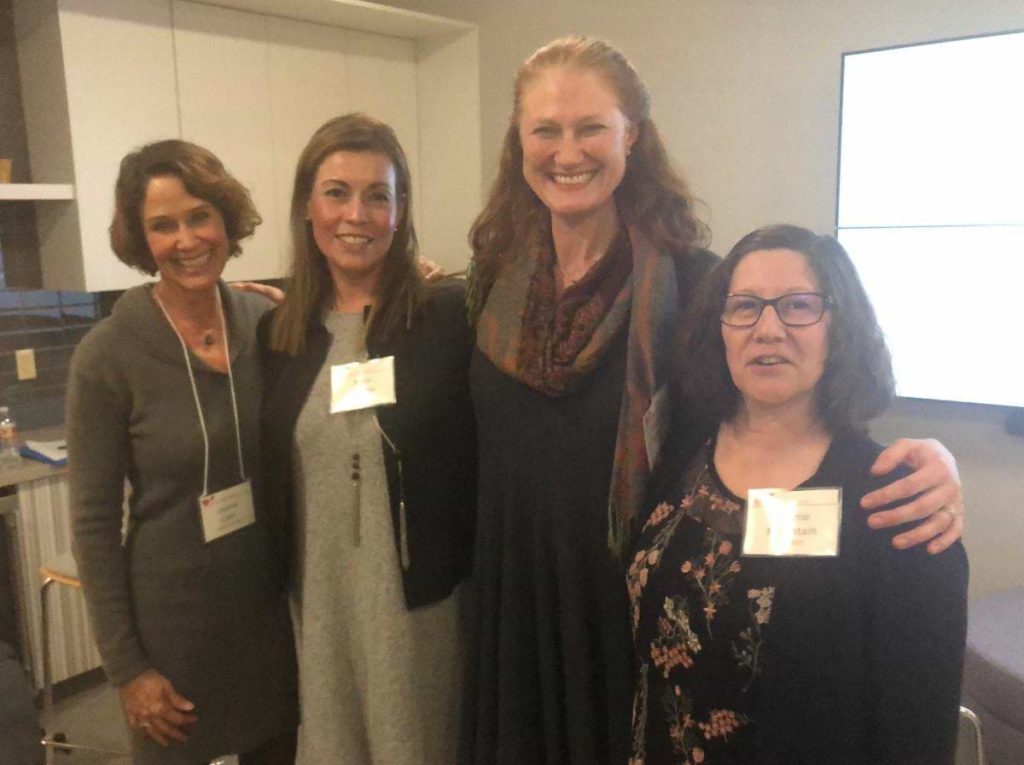 Until then, watch for our programming offers to be virtual. (Thanks to Leanna Clark, we had a great in-person event on Genetic Testing and the myriad ways this is changing lives on March 2; pictures left and below.) Becky Takeda-Tinker and Sarah Martens and I will be looking to offer some free online learning experiences for Women's Forum members in the weeks and months ahead. The Behind the Scenes event at the Olympic and Paralympic Museum in Colorado Springs scheduled for April 29 will be postponed. We'll announce a new date as soon as we can.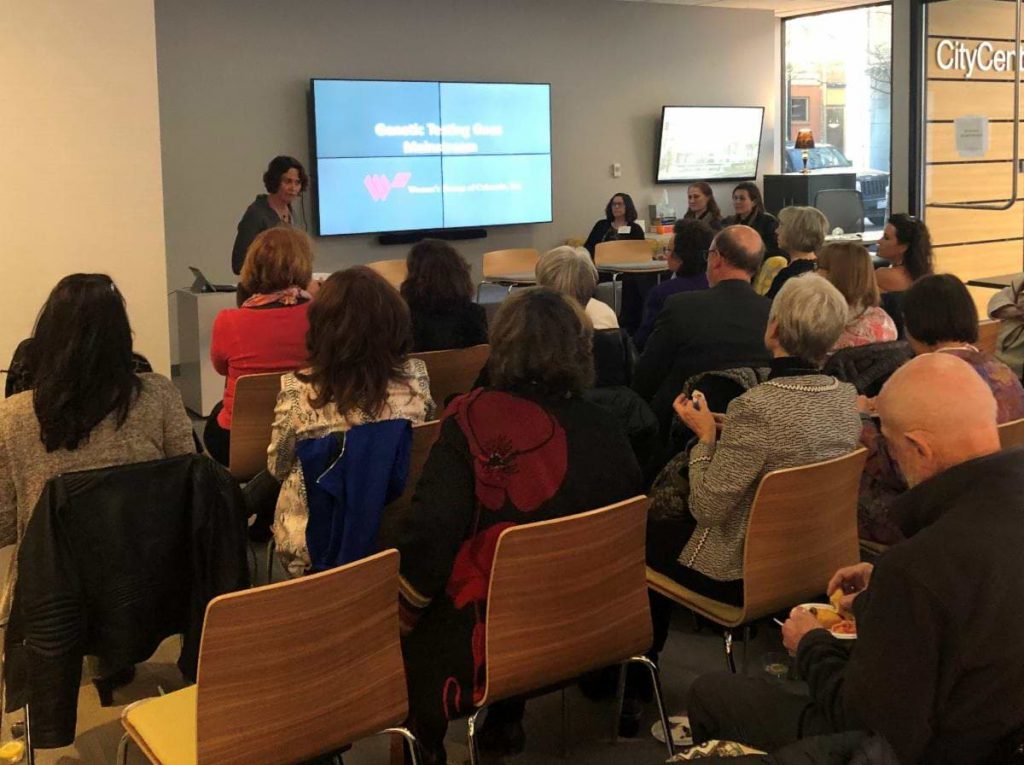 Your board of directors and forum administrator are working hard to provide portals for you to activate and gain more from your membership. A few key points and reminders:
THANK YOU to many of you for filling out the membership survey. We are grateful to have your feedback and will be reporting specifics as we wrap up the final analysis of responses. If you are not among the 80 women who have filled out the survey, please reply before Monday, March 23 at noon by clicking here.
With the scheduling changes we are all experiencing due to COVID-19, we happen to have a bit of extra time to pass onto you for nominating a high-achieving woman who is not yet in the Women's Forum of Colorado. Please take the time to participate in the streamlined, easier process that no longer requires a seconding letter. We also no longer ask you to rank nominees, so several are encouraged! We will look for your nomination(s) no later than end of business on Wednesday, March 25. Thanks to Patty Fontneau and Lindy Eichenbaum Lent for co-chairing this important committee.
Consider making time to enhance your online community profiles by visiting our website and the IWF website to make sure your information is up to date. The best way to activate our online community is to use our online resources, including our group page on Facebook. It's easy to sign up for a login on both of the websites and start to access member-only information, including our directory! While you are in there, peruse the bios of our members – I believe you will share my respect for the community we have built together.
Know that your ad hoc Governance Committee, led by Deborah Brackney and including Benita Duran, Sue Damour, Cindy Ryan, Marla Williams, Alison Brown, Carolyn Daniels, Becky Takeda- Tinker and Rufina Hernandez, will be meeting soon to review the survey results and discuss some of the big questions we posed to you about membership size, etc. More to come as this brilliant group shares feedback on their convenings and makes recommendations to the board.
Dine Arounds and Spotlight Breakfasts are on hold for a bit, and we look forward to having a dozen to offer when we can safely gather in small groups in one anothers' homes.
In this unprecedented time in the life of our nation, economy, and world, I hope we can offer one another our wisdom and support. While it will feel very different to do so online instead of in person, I encourage you to reach out to one another and your board members, and to make this one of the communities you prioritize as we make sense of the new normal together.
"I'm convinced that, when everything is wiped blank, it's life's way of forcing you to become acquainted with and aware of who you are now, who you can become. What is the fulfillment of your soul?" – Jennifer DeLucy
Best,
Maureen McDonald
President, Women's Forum of Colorado
maureenmcdonald96@gmail.com
---
Seeking Future Dine Around Hostesses!
As referenced above, Dine Arounds are currently on pause. Thank you to the members had that already offered up their homes for dates this spring. We would love to have a robust list of members interested in hosting when are comfortable offering this member-favorite benefit again. Please email admin@iwfcolorado.org if you're willing to host a future Dine Around and we'll reach out to you when the time is right to do so!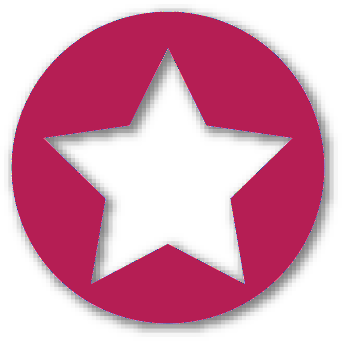 Member Spot light
Members are encouraged to share information, awards, recognition, and accomplishments about themselves and other members with the Forum. Please email the details to the WFC administration and we'll share in a future newsletter and the Member News section of the website.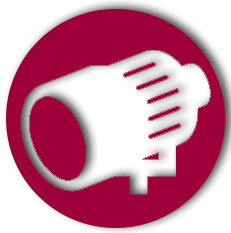 IWF News
Canceled – IWF Cornerstone Conference
IWF has made the decision to cancel their sold-out Cornerstone Conference scheduled for London in May. You can read a note from the IWF President here.